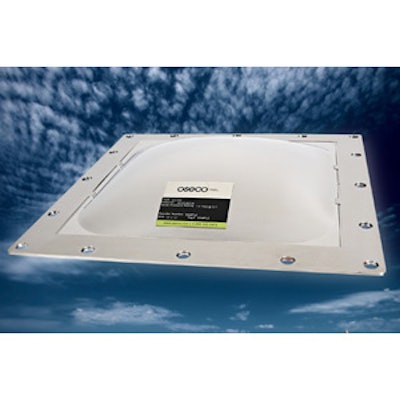 Oseco now offers its MV-RD explosion vent to protect personnel and equipment during deflagrations in high-cycling/high-vacuum applications. The company further believes that its vent boasts:
The power to activate to safely relieve pressure in the event of a deflagration, thereby preventing a large explosion.
A lower burst pressure (PSTAT) in smaller sizes.
The ability to be mounted on enclosures where dust explosions may occur.
Operating temperatures up to 450°F.
An extended in-service life.
Accommodations for dust collectors and bag houses that experience vacuum pressures up to 12 PSIG (24.4 inches of mercury), as well as on bulk storage units and in ductwork applications requiring a square explosion vent.
Compliance with the OSHA combustible dust national emphasis program and NFPA 68.
An industry-first 2-year warranty.