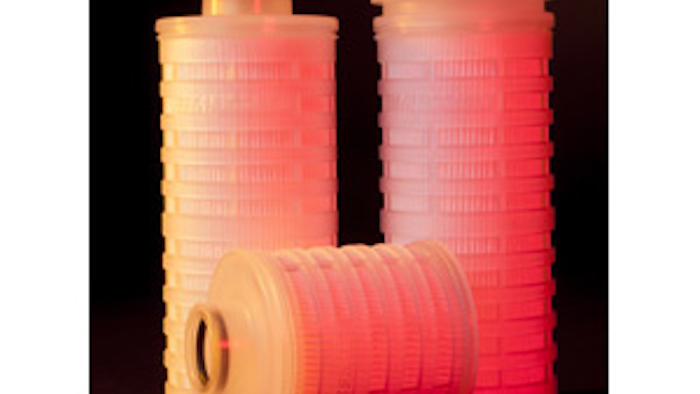 Meissner's Small Flow Element filters can be specified with a variety of adapters for installation into new housings or retrofit applications. The company says that these pleated, small-area filters additionally offer:
Filtration ratings that can be specified from 0.04 to 99 ?m.
Media options of PVDF, PES, PP, PTFE, borosilicate glass microfiber, PP microfiber and PP depth.
Lengths of 2.5 or 5 inches (6.4 or 12.7 cm).
An adapter selection that includes an industry-standard 116 O-ring, 222 O-rings and 226 O-rings.
Optimized chemical compatibility and low extractables.
Availability of a specialized SK adapter for the company's SKR filter housings or to retrofit competitive housings that require a skirt-flange sealing mechanism.
Suitability for point-of-use filtration, and small batch processing of liquids and gases in which flow requirements are less than 3 GPM or 60 SCFM.