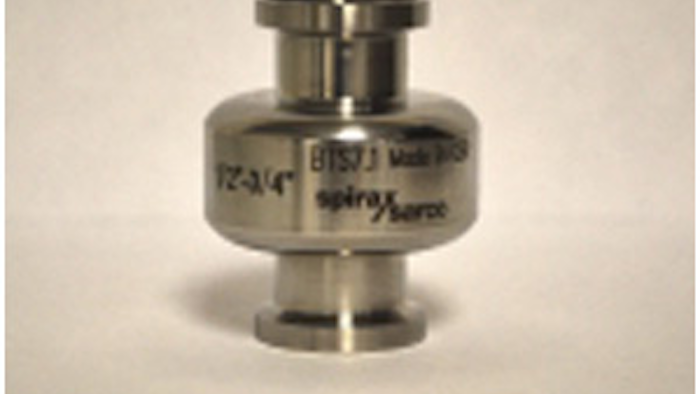 Spirax Sarco has constructed its BTS7.1 stainless steel clean steam trap to withstand corrosion from clean and pure steam applications. The company believes that its BTS7.1 also boasts:
The capability to remove condensate from clean steam systems with minimal backup.
A self-draining trap to operate close to steam saturation temperatures, reducing condensate backup and effectively venting air to ensure full sterilization.
A smooth surface finish to safeguard the free draining surface, thus reducing the risk of bacterial growth and product blockage.
A pressure rating that meets ASME standards.
Suitability for the pharmaceutical, biotechnology, and food and beverage industries.
An optional tri-clamp option, which is suitable for both 1/2- and 3/4-inch connections.