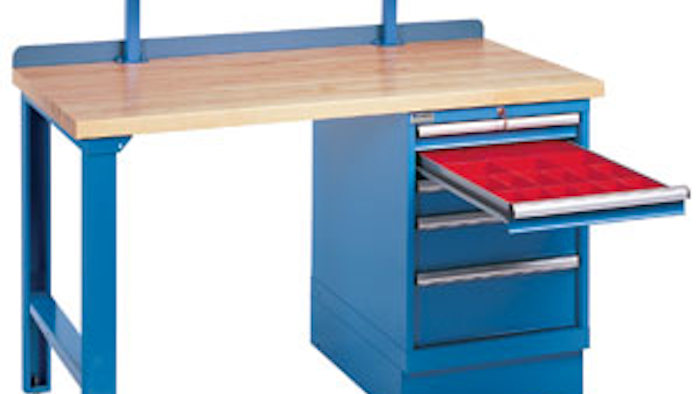 Lista International Corp.'s enhanced industrial workbenches are part of a fully integrated modular system for storage and workspace.  According to the company, the workbenches are characterized by:
Heavy-duty, aesthetically pleasing and practical designs.
A modular design lets users easily configure the benches to suit specific needs.
A choice of long-lasting work surfaces is available, including butcher block, pressed wood and galvanized steel.
The Nexus System can support a wide range of shelves, parts bins, lights and electrical accessories.
A selection of above-work-surface shelves and overhead cabinets are available.