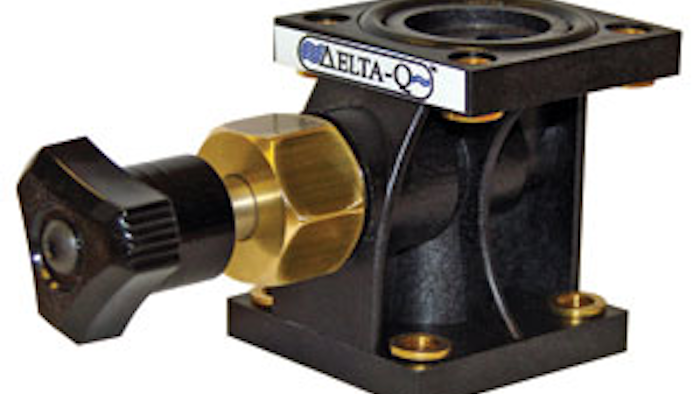 DME Molding Supplies' line of MRO products now includes two new Smartflow® cooling products: Duoflow™ manifolds and Delta-Q™ flow regulators. The new solutions are characterized by:
DuoflowTM Manifolds
Extruded aluminum manifolds similar to the original Smartflow one-piece design.

The manifolds are divided internally and anodized with one red end and one blue end to denote supply and return in a single manifold.

Versatile mounting is possible, thanks to their smaller size.

Mold mount to speed mold change times.

Simpler water hookup, with only "supply" and "return" lines versus individual lines for every circuit.
Delta-QTM Flow Regulators
Low-cost precision flow regulator modules that can be used in conjunction with other Smartflow components.

Allow full adjustability of flow volume from unrestricted to complete shutoff.

Modular design allows users to customize models to meet scientific cooling requirements for each application.

Durability, lightweight design and corrosion resistance, thanks to a glass-filled nylon body and internal stainless steel components.

Compact size works well in restricted spaces.

Instant access to pressure and temperature information with optional temperature and pressure gauges.

Easy installation in any position, without extra brackets or hardware.

sales@northernsupply.com  

www.dme.net/MoldingSupplies