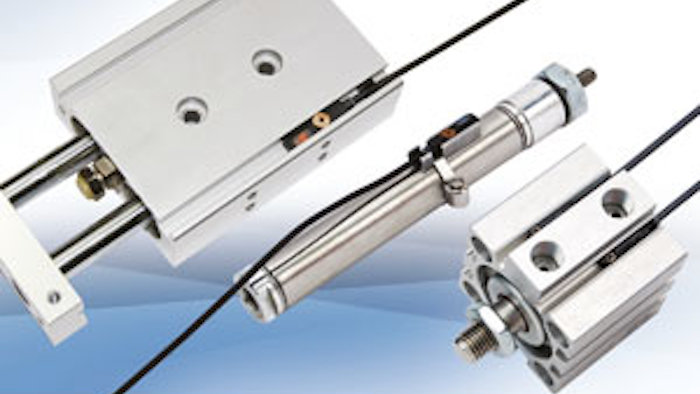 Balluff's Global BMF line includes magnetic-field cylinder sensors, based on non-contact, solid-state sensor technology that is compatible with both reed and Hall Effect magnetic pole orientations, making them the ideal replacement for standard magnetic switches.  The company says that these sensors:
Feature short circuit protection, overload protection and reverse polarity protection

Are backed by a lifetime warranty.

Offer improved sensor performance and better reliability.

Fit either C-slot or T-slot extrusions and require no additional brackets for mounting.

Fit flush into the slot, offering better sensor protection.