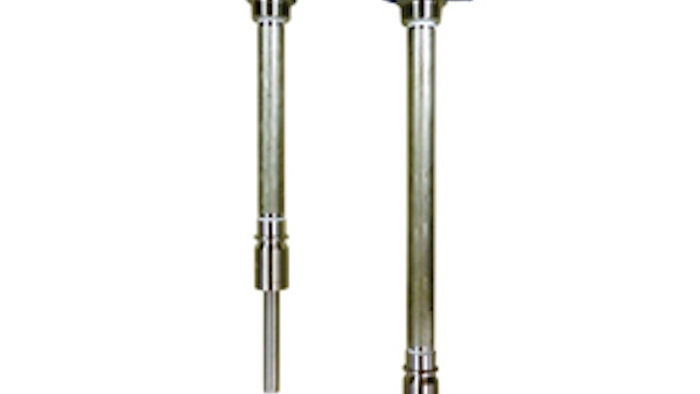 BlueLevel Technologies has made its VHS vibrating rod level sensor available in a pipe extended version with an overall insertion length ranging from 18 to 118 inches. The company believes that the VHS further delivers:
Low-density detection capabilities to as lightweight as 3.12 pounds per cubic foot.
Compatibility with powders that are dry and flow freely, as well as free-flowing granular materials.
Incorporation of piezoelectric technology to create harmonic vibration in the absence of material — when material is present, vibration is dampened and the sensor relay output changes state to indicate material presence.
Reliable high, low and intermediate level control.
A built-in SPDT relay that is fail safe on power failure.
A local bi-color LED to indicate normal/alarm status.
Operation at process temperatures as high as 130°C (266°F).
All stainless steel wetted part construction.
A rugged NEMA 4X enclosure suitable for ordinary electrical locations.
A universal AC/DC power supply.
Ideal suitability for top-mounting installations where the advantages of having no calibration and solid-state technology are desirable.