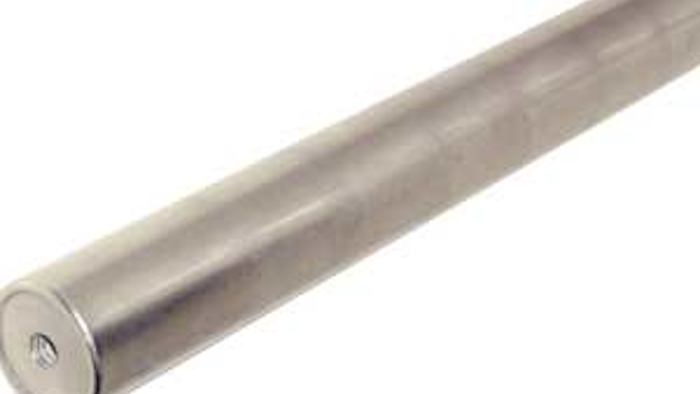 Industrial Magnetics Inc. now offers MAGnanoSHIELD®, a new antimicrobial surface treatment that can be applied to their line of magnetic separators for the food processing and pharmaceutical industries, helping to improve sanitation and production efficiency.  According to the company, the coating features:
Created by General Magnaplate the new, FDA-compliant, antimicrobial coating technology offers 99.9999-percent microbe resistance to bacteria and fungus strains such as, staphylococcus aureus, E. coli, L. monoctyogenes, Gliocladium virens, Aspergillus niger, Penicillium pinophilum, Chaetomium globosum and Aureobasidium pollulans.

This technology helps equipment stay clean and safe between sanitation cycles, while increasing production efficiency by requiring less maintenance downtime, chemical cleaning agents and water usage.

 

Because MAGnanoSHIELD® is incorporated into Magnaplate's existing wear-resistant coatings, a single coating can be specified that not only resists microbe growth, but also provides protection against friction, wear, moisture, chemical exposure and more.
imi@magnetics.com

www.magnetics.com