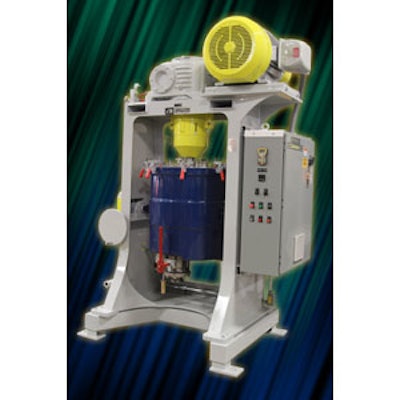 Union Process says that its 30SD dry-grinding batch-type attritor can mill nano-size particles of various materials for renewable-, alternative- or green-energy sources. Furthermore, the attritor provides:
Fast, efficient grinding and repeatable results.
A gross tank volume of 53 gallons.
An energy-efficient, explosion-proof design.
A 40-HP totally enclosed, fan-cooled inverter-duty motor and a 460-V/3HP/60-Hz variable-frequency drive.
Long-term, low-maintenance operation.
An optional process control timer system or an integrated process temperature control warning/shutoff system.