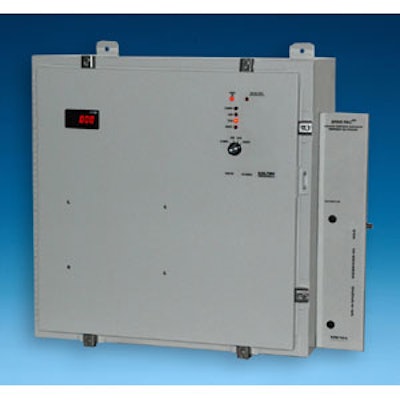 KIN-TEK Laboratories has designed its Span Pac™ I industrial gas standards generator to use Trace Source™ permeation tubes to produce accurate calibration for gas mixtures. According to the company, other features include:
Dynamically blended (as needed) concentrations — from low PPB to more than 1,000 PPM — directly from pure-component compounds.
Trace Source™ permeation tubes to accommodate more than 500 key vapors, including most industrial toxicants.
Suitability for on-line product quality assurance, hazardous air pollutant monitoring, process control, stationary source monitoring, toxic gas monitoring and more.
An easy-to-use, safe design that is ideal for field mounting with process analyzers.
Availability of single- or dual-channel models.
No need for inter-stage mixtures.

 

A rugged NEMA 4 cabinet, in addition to NIST-traceable concentrations.

 

Optional Z or X purge systems to allow service in Div. 1 or 2 hazardous atmospheres.