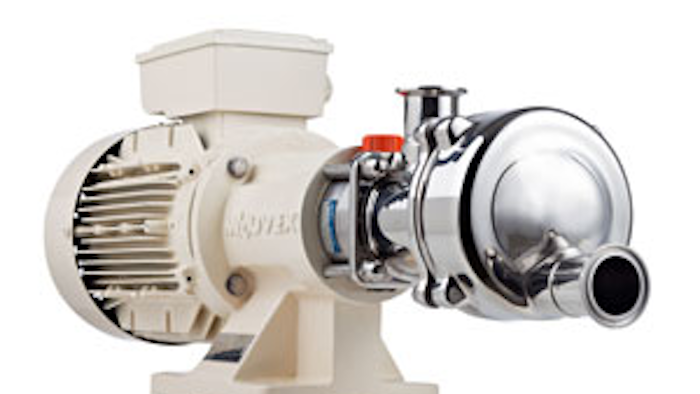 Mouvex®'s hygienic SLC Series Eccentric Disc pumps provide pulse-free, slip-free and low-shear flow, even with varying viscosity and backpressure conditions, which is ideal for applications such as tangential flow filters or in-line formulation/diluting systems. According to the company, the pumps also offer:
Full product containment, as there are no mechanical seals.

A double-bellows flexing system that offers full containment in the event of a primary physical barrier failure.

A design that is ideal for CIP (clean-in-place) cleaning, SIP (sterilize-in-place) sterilization, and includes versions with both 3A and EHEDG certifications.

Self-priming and line-stripping capabilities; dry-run operation for up to 10 minutes; high vacuum and compression effect; a reduced number of components; and reduced maintenance.

Speeds up to 1,000 rpms with flow rates from 4.4 gpm (1 m3/h) to 13.2 gpm (3 m3/h), and differential pressures from 87 psi (6 bar) to 232 psi (16 bar).