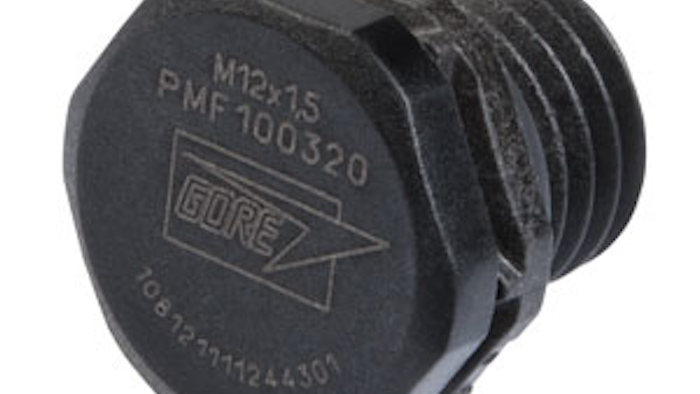 W. L. Gore & Associates has introduced the next generation of its screw-in GORE® protective vents for lighting, solar and telecommunication infrastructure applications, with a more rugged, single-body construction that increases protection against mechanical stress. According to the company, the screw-in vents:
Are now online quality-tested and laser-marked with unique identification numbers to enable individual product tracking.

Maintain high airflow in electronic housings and sealed devices; the constant airflow equalizes internal pressure, which in turn prevents premature failure of the housing seals by virtually eliminating vacuum caused by pressure build-up.

Prevent water, dust, dirt and other contaminants from entering the housing and damaging the sensitive electronics.

Increase product reliability and improve profitability by reducing the need to over-engineer your product's housing.

Feature a rugged, single-body design that is engineered with an even more robust plastic that prevents damage from mechanical impact.

Feature a chemically inert, UV-resistant membrane that withstands operating temperatures ranging from -40°C to 125°C, enabling the vent to be used in harsh environments.

Are offered with online camera and airflow testing.