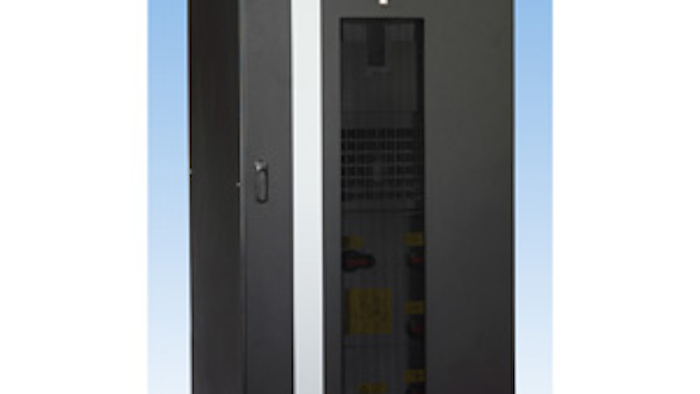 Staco Energy Products Co. now offers a new addition to their popular FirstLine® P parallelable three-phase Uninterruptible Power Supply (UPS) product line with an offering for 160-250kVA applications.  According to the company, these online, double-conversion units boast:
Efficiencies of up to 98 percent.

Maximum availability and flexibility.

Low total cost of ownership and a greener footprint.

 

Up to eight units can be run in parallel, providing uptime for mission critical applications, without the need for additional hardware.

 

True on-line, double-conversion technology is achieved through IGBT and digital signal processor (DSP) control, enabling delivery of a high-input power factor of 0.99, and a low-input current distortion of less than or equal to 3 percent.

 

Each UPS is covered by an industry-leading 2-year warranty and backed by a nationwide service program.

All units are hot swappable, for maximum flexibility, availability and expandability.

Suitability for applications with input voltage of 480 Vac and a range of +15 /- 20 percent without battery contribution (+15/-30 in battery mode).

 

A user-friendly menu-selectable display located on the front of the unit includes an alarm, emergency power-off button, and LED indicators for bypass, main line, battery powering the load, load on bypass, and normal output.