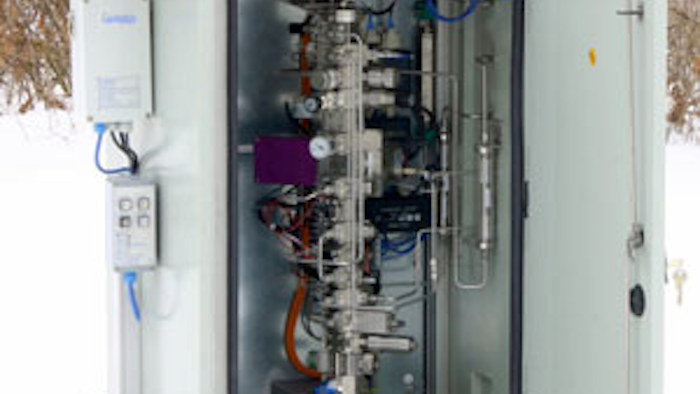 Intertec's new InertSyst inert gas pressurization system allows protective cabinets or enclosures to house laboratory-style equipment that is non-explosion protected, such as analyzers and sensors, in IEC-Ex and ATEX Zone 1, 21, 2 or 22 hazardous areas. According to the company, the system:
Extends the types of equipment that plant instrumentation engineers can install in protective enclosures, providing an unmatched choice of enclosure styles and opening formats, as well as climate protection accessories.

Is certified for use where a hazardous atmosphere might be created inside the enclosure, as well as more conventional situations where a potential hazard is caused by the atmosphere outside the enclosure.

Works by maintaining a small overpressure inside the enclosure, in the order of 0.8 mbar, of an inert gas such as nitrogen or carbon dioxide.

Is suitable for use with most field-protection enclosures and cabinets — up to sizes providing some 6,000 liters (212 ft3) of capacity.

Features a nitrogen purging and pressurization process that depends upon the particular application and its environment.