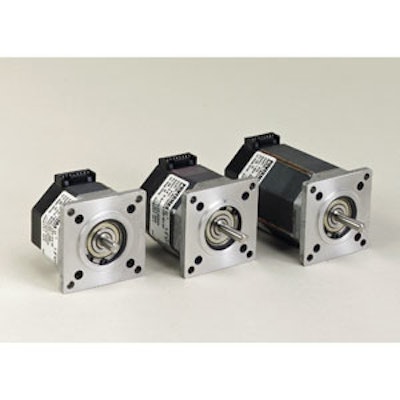 Kollmorgen's POWERMAX II® series stepper motors are now UL recognized, enabling OEMs who build UL-certified equipment to integrate high-performance stepper technology into existing designs, without re-certification. According to the company, the stepper motors are characterized by:
The NEMA 23 (60 mm) motors are available in half-, single- and two-stack configurations.

Holding torques from 42 to 253 oz-in.

Speeds up to 3000 RPM.