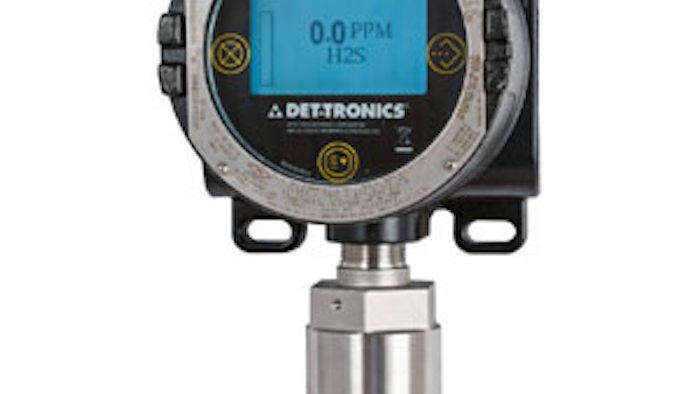 Detector Electronics Corp. (a.k.a. Det-Tronics) recently launched its nanotechnology metal-oxide semiconductor hydrogen sulfide gas detector, which has earned approval for use in locations that require an ingress protection rating of IP66/67. The company says this detector additionally grants:
A life-saving, speed-of-response performance that detects H2S in 6 seconds.
An ingress protection filter and guard (which are fully replaceable in the field) to protect the detector in tough offshore situations.
Protection against dust and forceful water during operation. 
A robust mechanical design.
Ideal suitability for petrochemical, oil and gas applications.
Compliance with CE, CSA, ATEX and IECEx, as well as FM testing and certification to ISA-92.0.01.