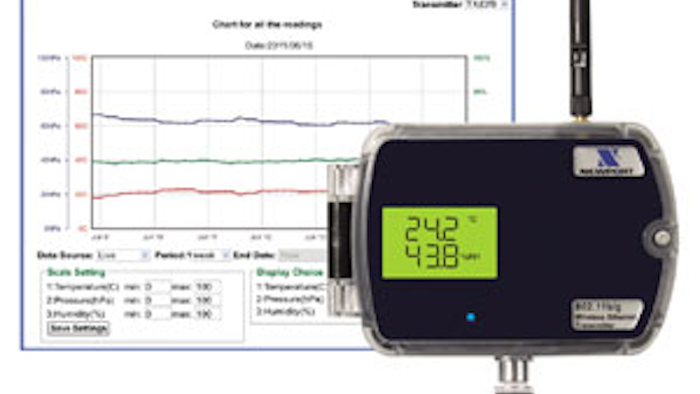 NEWPORT Electronics introduces its wSeries transmitters to communicate on a standard Wi-Fi network, which is an ideal and cost-effective solution for facilities with an existing Wi-Fi network, as well as new installations. The wSeries additionally features:
The capability to monitor and record readings (as well as view charts and graphs) from virtually any type of transducer over an Ethernet network or the Internet from any computer, tablet or smart phone with a web browser.
Wi-Fi transmitters for analog voltage and current (0 to 10 V and 4 to 20 mA, respectively).
The ability to set alarms — to a single user or group distribution list — to be notified by email, including text messages to cell phones.
Temperature from digital sensors and dual thermocouples.  
A weather-proof polycarbonate NEMA4/IP65-rated housing to protect the electronics.
Your choice of batteries or AC power.