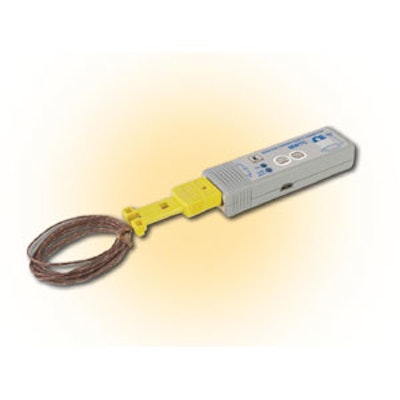 The MWTC-D Series miniature portable wireless thermocouple connectors and data logger from OMEGA Engineering records more than 65,000 process temperature data points. According to the company, it also boasts:
The capability to monitor and log any temperature process over a period of time, as well as send the temperature data wirelessly to a receiver.

The power of each battery-powered connector to transmit and/or record process and ambient temperature data back to a mating wireless receiver up to 90 m (300 feet) away.

The ability for up to 48 wireless connectors to transmit to 1 MWTC-REC receiver.

The display of all readings on your PC screen in real time using free provided software. The flexibility to begin recording either at power up, or at a preset time and date.

Standard J, K, T, E, R, S, B, C or N thermocouple calibration. 

 

Suitability for the chemical, and oil and gas industries.