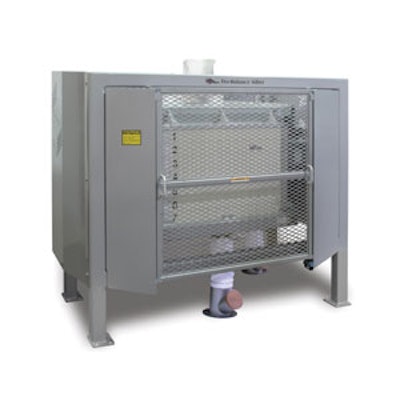 The Tru-Balance modular sifter from Great Western Manufacturing is a simple machine that boasts reliable performance and optimal sanitation features for when requirements do not dictate stainless steel construction or complex separations. The sifter also grants:
The power to use 4 to 9 sieves.
The ability to obtain up to 3 separations.
Compatibility with dry, free-flowing powders and granular materials.
Ideal suitability for plastics, flour, cereal and chemicals.
Numerous construction options, which means the sifter can be adapted to a wide range of products and installation requirements.