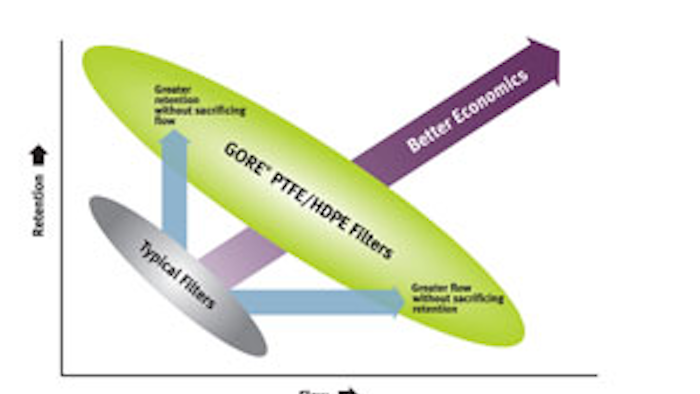 W. L. Gore & Associates introduces a new generation of polytetrafluoroethylene (PTFE) membranes in high-density polyethylene (HDPE) cartridge filters for the manufacture of high-purity chemicals. According to the company, these filters additionally offer:
150 up to 400 percent improvement in flow capabilities over competitive filter technology at the same retention rating.
Gore's expanded polytetrafluoroethylene (ePTFE) membrane technology that provides various combinations of retention and flow performance.

 

Construction of all components from PTFE or HDPE to ensure low organic and metal ion extractables.

 

Availability in 3 retention ratings — 0.1 µm, 30 nm and 20 nm.
The flexibility to be used as drop-in replacements for existing filters.
Ideal suitability for high-turnover recirculation filter systems, or as the final filter in high-throughput chemical filling and packaging systems.