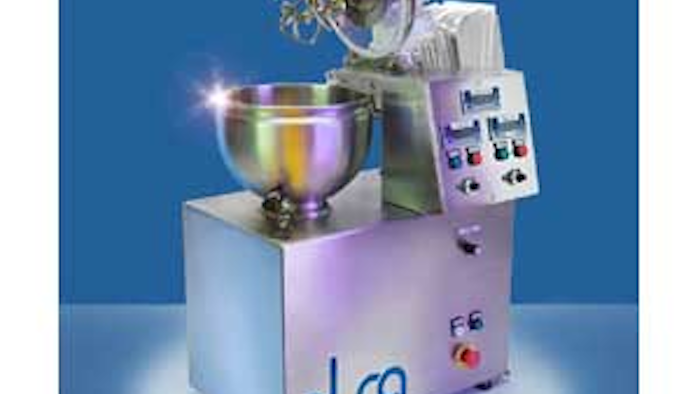 Olsa has designed its table-top Minilab laboratory vacuum mixer homogenizer for the most demanding requirements in the formulation of pharmaceutical, cosmetic, and personal care creams, lotions, gels and ointments. The homogenizer additionally offers:
An agitation configuration that includes a single planetary mixer, a revolving Teflon scraper arm and a bottom-entering rotor/stator homogenizing turbine.
A maximum working capacity of 2.7 liters.
A hemispherical, jacketed mixing vessel, which is easily removed for cleaning, as are the planetary mixing and scraper blade.
A product temperature probe on the vacuum mixing vessel, which is jacketed for product temperature control.
The flexibility to produce laboratory and pilot batches that can be scaled to the company's production-capacity vacuum mixer homogenizers up to 10,000 liters.
A vacuum cover and agitator assembly that tilt back from the mixing vessel for easy access.
An internal vacuum pump on the Minilab 2G.