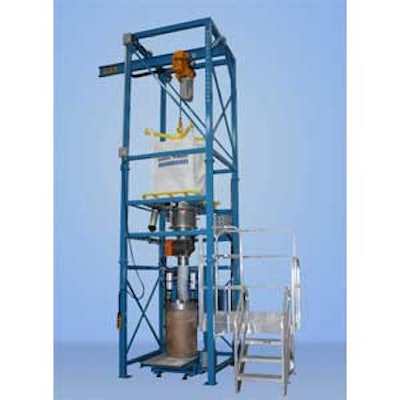 New from Material Transfer & Storage is its patented MATERIAL MASTER™ bulk bag discharging system that provides sealed discharge of fine, dusty powders, in addition to:
A Sure-Seal™ actuated spout clamping system to seal the bag discharge spout for dust-tight operation.
A robust Flo-Master™ bag massaging system and rotary valve to reliably meter materials during drum filling.
A powered Flo-Lock™ discharge spout closure system that quickly halts material flow for partial bag discharging.
A drum-filling system, which features a dust-tight actuated filling head, a densification system, a gain-in-weight scale system and a gravity roller conveyor.
System design for Class II, Div. II, Group G service, not to mention custom design for your specific application requirements.