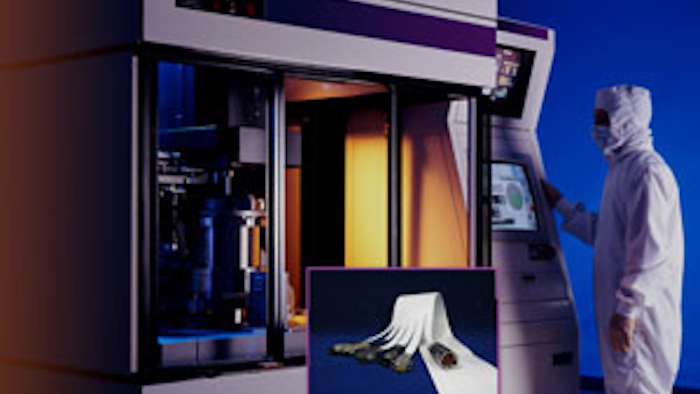 Cicoil's standard and custom high-flex silicone flat cables are free of halogens, do not shed surface particulates, and resist water and chemicals. Rated for Class 1 clean-room use, these cables are also characterized by:
The power to avoid breakage, deformities or wear during a lifetime of more than 10 million plus cycles — even under high-speed flexing or tight bending radius conditions.

 

Silicone encapsulation to provide durable, 1-piece construction.
Resistance to water, steam, UV light and most chemicals.
A lightweight design for an alternative to bulky round cables and noisy, particulate-generating cable tracks.
Accommodations for vacuum environments.
UL recognition, RoHS compliance and CE conformity.
The flexibility to incorporate a variety of elements, including power conductors, shielded signal pairs, video and coax conductors, tubing for air or fluid transfer, and other design elements like Cicoil's patented Strip Mount™ fastening strip, all in a single compact cable design.

 

Availability in continuous lengths, cut to order or as assemblies, complete with connectors of your choice.