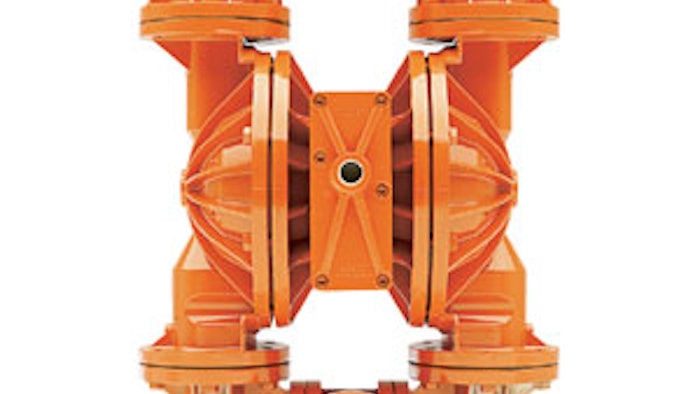 Wilden® now offers bolted drop-in replacement pumps for the majority of applications found in paint and coatings manufacturing facilities. The term "drop-in" refers to the pump's ability to be installed in an existing pump footprint without the need to disturb piping. According to the company, these replacement pumps additionally provide:
Compatibility with the Advanced™ Series metal 25-mm (1-inch) bolted stainless steel and aluminum 38-mm (1-1/2-inch) bolted stainless steel, and 76-mm (3-inch) bolted stainless steel and aluminum models.
Larger flow paths than the pump they are replacing, resulting in increased flow rates and decreased energy consumption.
A variety of elastomer options (on Wilden's Advanced bolted pumps), as well as the Pro-Flo X™ air distribution system, which allows the pump user to control the flow rate and maximize efficiency to reduce processing costs.
Optional full-stroke PTFE diaphragms and DIN flanges for specific application requirements.