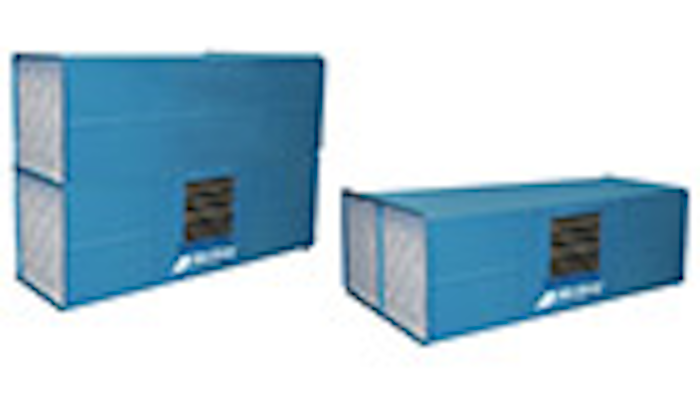 The TH-280 Series of industrial air filtration systems from Airflow Systems is designed to provide high-efficiency, ambient filtration in 
manufacturing and processing environments. The ambient-collection design eliminates the need for costly ductwork that can also increase maintenance costs and contaminant risk as settled dust and particulate accumulate on, and in, the ducting. The series is constructed with 16-gauge formed-steel, and has a zinc-coated, chemical- and oil-resistant cabinet. It provides up to 6500 CFM of high-efficiency airflow, yet operates at only 74 dBA with a 5 HP motor/blower. The system features a formed-steel cabinet construction, eliminating seam ripples and gaps that often allow contaminants to escape and reduce operating efficiency. The series is designed with a two-stage filtration sequence that provides up to MERV 14 efficiency, and an O-frame filter mounting system that ensures proper filter fit, eliminating contaminate bypass of filters, and increasing filter collection performance.
Airflow Systems, Inc.