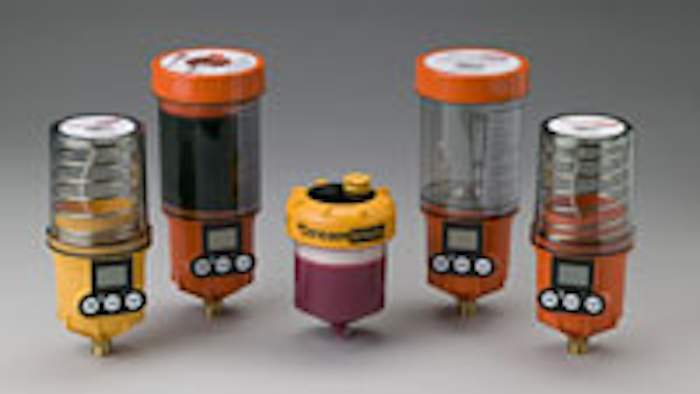 Streamliner grease dispensers are an alternative to manual lubrication, delivering precise amounts of grease to critical machine parts, providing variable feed rates lasting from 1/2 to 24 months and feeding up to eight lubrication points at distances of up to 30 feet. They are equipped with electro-mechanical drives to adapt to a wide range of grease applications and have high operating pressures to flush contaminants out and for multi-point lubrication. Reservoir capacities up to 500 cc provide for fewer replacements and less disposal. A UL explosion-proof unit is available.
Trico Corp, Pewaukee, WI; 800-558-7008; www.tricocorp.com

Editor's Note:
The units safely lubricate critical parts while machinery is running.