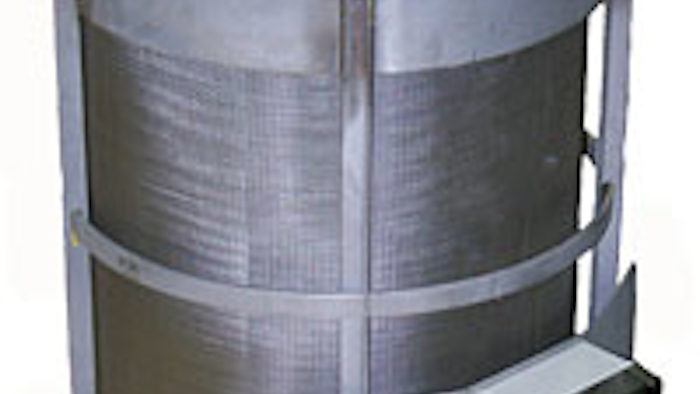 The IQR System protects powder and bulk solid process plants and personnel from explosions and flames by trapping dust within its mesh lining and absorbing heat from flames and hot gases. The mesh acts as a heat sink that interrupts the explosion in mid-stream while absorbing pressure waves and dust that would normally be ejected by extremely hot and powerful vented explosions. The contained and quenched explosion from the system is reduced to harmless water vapor and traces of smoke.
BS&B Pressure Safety Management LLC, Tulsa, OK; 918-622-5950; www.bsbsystems.com

Editor's Note: The design exceeds codes and standards for explosion-venting devices set by NFPA 68, NFPA 654, and the European ATEX Directive.