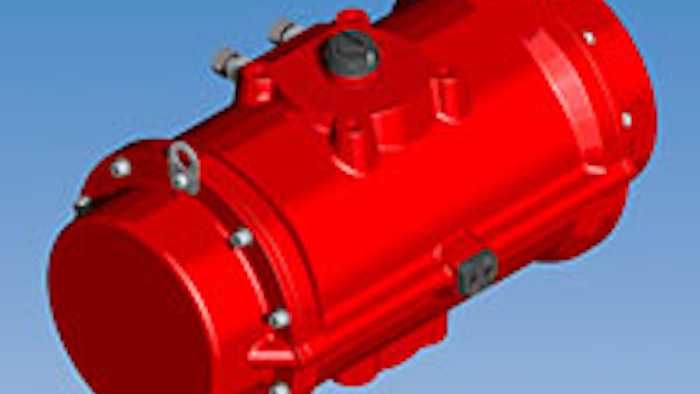 The double-acting (air-to-air) M79PN pneumatic actuator can produce up to 40,441 in.-lbs of output torque at 80 psi, while the single-acting (air-to-spring) M79PSN pneumatic actuator can produce up to 15,660 in.-lbs. Features include adjustable travel stops, aluminum alloy body and end caps with Cataphoresis and Rilsan coating inside and outside for maximum corrosion resistance, Cataphoresis-coated steel output shaft with double O-ring seal on top and bottom, aluminum alloy pistons, nylon piston guide, PTFE and bronze piston guide rings, self-lubricating BUNA-N O-rings, and stainless steel external hardware.
Asahi/America Inc., Malden, MA; 877-242-7244; www.asahi-america.com

Editor's Note: These new actuators can be mounted on most large (14 in. or larger) thermoplastic or metal ball valves and butterfly valves with standard ISO or NAMUR mounting dimensions.