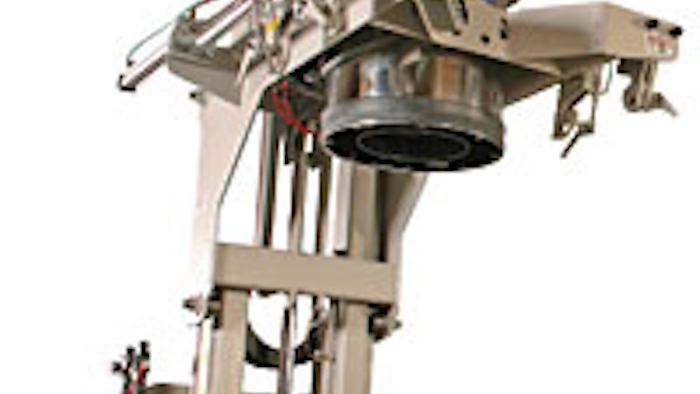 The cantilevered Bulk Bag Filler features a dual concentric tube fill head with quick release knobs for easy cleaning of the feed tube. An inflatable bladder seal ensures dust-free operation. The rear bag support hooks traverse forward for ease of operator interface while hanging bags to be filled. The uprights feature 304 solid stainless steel track-bars, which eliminate mechanical play when hydraulically raising and lowering the cantilevered fill head. The touchscreen operator interface allows the operator to select from a menu of bag sizes and material specifications.
NBE, Holland, MI; 616-399-2220; www.nbe-fill.com

Editor's Note: The automated filling system was engineered to fill containers with extremely dusty and explosive material in a safe, accurate, dust-free process.