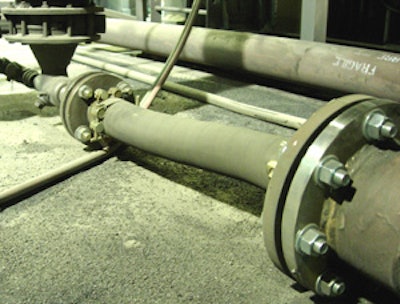 The KALFLEX® pipe system from Abresist connects structural components that move due to vibration, thermal expansion or as a result of intended movement. The system can easily be integrated into existing pipe systems using normal flanging and coupling connections, and works well in pneumatic conveying equipment. Other features of the system include:
Flexible and wear resistant.
Useful as a simple replacement stock item for a number of different angle pieces.
info@abresist.com
www.abresist.com