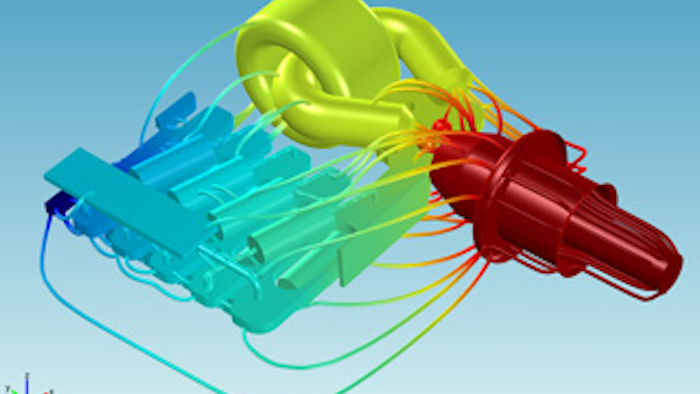 COMSOL has released the beta edition of its Multiphysics 4.0 modeling and simulation environment. Version 4.0 includes the COMSOL Desktop™, a new user interface that makes it easy for users to build and run simulations. Other features of the latest version include:
Expanded Model Builder functionality with a quick model set-up and the ability to save an entire suite of models and results in the same file.
LiveLink for PTC Pro/ENGINEER®, which connects the geometric CAD and COMSOL representations, meaning that a change in the CAD model automatically updates the COMSOL geometry.
Expanded CAD interoperability with LiveLink™ for SolidWorks® And LiveLink™ for Autodesk® Inventor®.
Expanded Parasolid® support in the CAD Import Module to enable 3D geometry operations to be performed in combination with imported geometries.
Geometry parameter sweeps with full associativity.
Fully automated simulation configuration of solver settings, solver sequences, mesh settings, and result visualization.
Expanded platform support for clusters on Windows Compute Cluster Server 2003, Windows HPC Server 2008 and Linux.