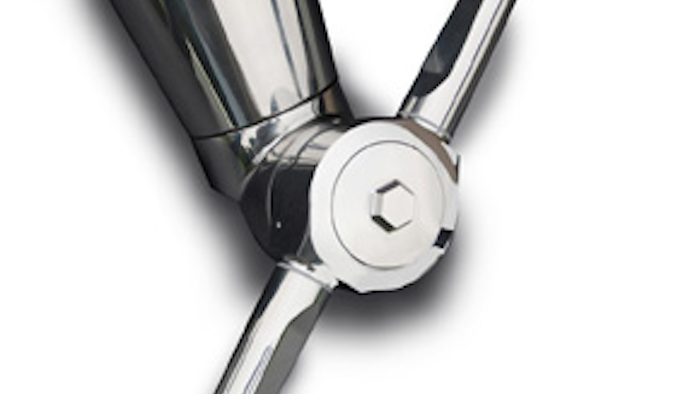 Gamajet Cleaning Systems recently announced that it's been authorized to display the 3-A symbol in connection with its newest tank cleaning product—the Gamajet 3-A. Designed to provide true germ and bacteria-free cleaning to meet the demands of the dairy, beverage, food, pharmaceutical and personal care products industries, the Gamajet 3-A further grants:
A consistent 360º spray pattern to ensure reproducible and repeatable cycles that provide reliable, thorough and verifiable cleaning.
The use of 80 percent less water than conventional cleaning methods.
The ability to clean in 75 percent less time.
Variable flow rates.
Fast and easy installation, inspection and service.
Ideal suitability for sanitary cleaning applications.
sales@gamajet.com
www.gamajet.com