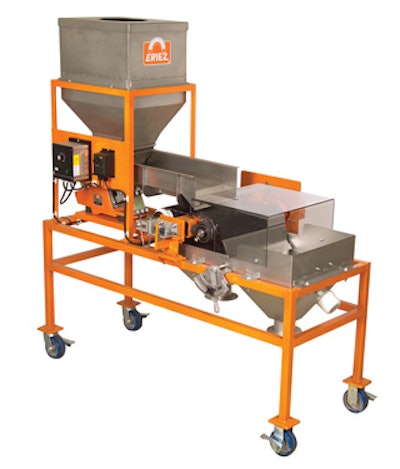 The Eriez® PolyMag process is used to segregate and reclaim co-molded plastic resins by creating a material that incorporates separation characteristics. By including less than one percent of the PolyMag additive, the resin becomes a candidate for high intensity magnetic separation. Eriez' cutting edge PolyMag Process:
Uses extremely powerful Erium™ Rare Earth Permanent Magnets to separate mixed resin regrind particles.
Imparts a low level of magnetic susceptibility without materially affecting the physical properties of the resin or molded part.
Uses a free flowing pellet additive, with a co-polymer carrier that is compatible with a wide range of resins.