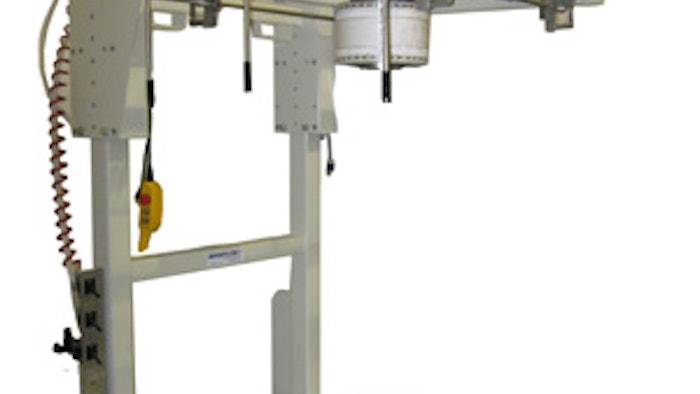 Spiroflow Systems, Inc. has redesigned its C1-2 Bulk Bag Filler to include a programmable controller that can increase filling accuracy and cycle speed. Features of the filler include:
Aautomatic gain in weight adjustment to monitor and compensate for any weight variation.
Programmable one-touch controls for the filler and upstream in-feed devices.
Accuracy within 1 percent.
Filling rate of up to 20 bags an hour.
Optional power height adjustment, retracting bag hooks, filling nozzle and inflatable mechanical seal, liner inflation device, roller bed, and electric or pneumatic vibrators.
info@spiroflowsystems.com
www.spiroflowsystems.com