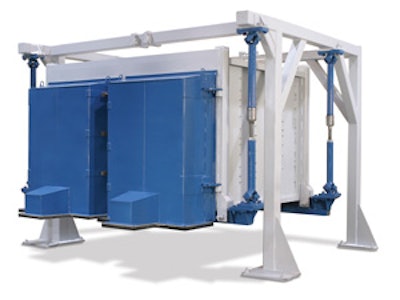 The MEGATEX XD™ Screener is designed for high-volume screening applications. Features of the screener include:
25 to 50 percent more capacity per square foot of screen cloth.
Footprint measuring 12' × 12' × 12' (for the standard model).
Elliptical-linear motion—generated by an external drive cartridge—that separates from ¼" to 100 mesh (6.3mm to 150µm).
Lift-Rail system for quick screen frame installation and removal.
Handles material temperatures up to 400°F (205°C).
Single 15- or 20-horsepower motor.
Optional stainless steel or abrasion-resistant steel construction, rockbox landing areas to handle continuous impact on high-wear surfaces, single or double inlet plenums with sliding inlet connections and long-life Teflon™ wear rings, and a sleeveless brush system and discharge vent connection for additional dust control without connecting sleeves.
[email protected]
www.rotex.com