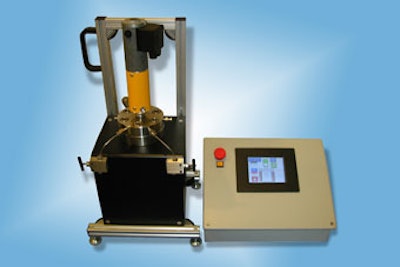 Supercritical Fluid Technologies has released the HPR series of stirred reactors for high pressure chemistry, designed for researchers who are interested in performing pressurized chemical reactions. Suitable for high pressure chemical synthesis or process development, the reactors:
Range in size from 50 ml to 4 liters.
May be operated up to 10,000 psi and 350°C.
Have a magnetically coupled impeller for optimal mixing.
Have ASME rated high pressure components, which are protected by a rupture disc for safe operation.
Fit easily into a fume hood.
Offer the choice of two integrated processors (RxTrol Jr. or RxTrol Sr.)
Have a full color touch screen.
Have an optional vessel windows (<150°C operation only), additional ports, cooling coils, sample loops, stand alone pressure transducers, supercritical fluids pumps and reagent addition modules.
Chem Show Booth #553
ken.krewson@supercriticalfluids.com
www.supercriticalfluids.com