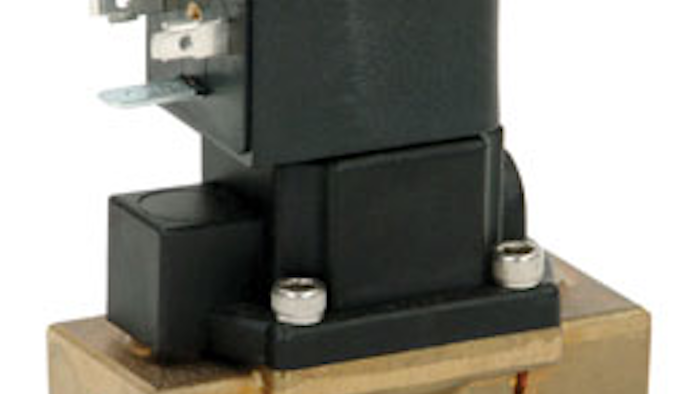 Spartan Scientific has unveiled its Series 3500 2-way, 2-position normally open or normally closed solenoid/air-operated pilot valve. With the latest injection and forging technologies, according to the company, the valve can offer:
The smallest size per flow coefficient on the market. 
An ambient temperature range of -10° to 50°C.
Full flow throughout a pressure range of 0 to 230 PSI when combined with the Series 3000 solenoid operator and used as a direct-acting/pilot-operated valve. 
Availability in 1/4-, 3/8- and 1/2-inch NPT sizes.
A molded pilot section for high-lifecycle solenoid parts.
A robust forged body.
A non-locking pushbutton manual override.
Your choice of a quick-connect DIN 43650 A or flying lead electrical connection. 
Suitability for air control, inert gas control, water, condensate drainage, hot water plumbing and sprinkler systems.
sales@spartanscientific.com
www.spartanscientific.com