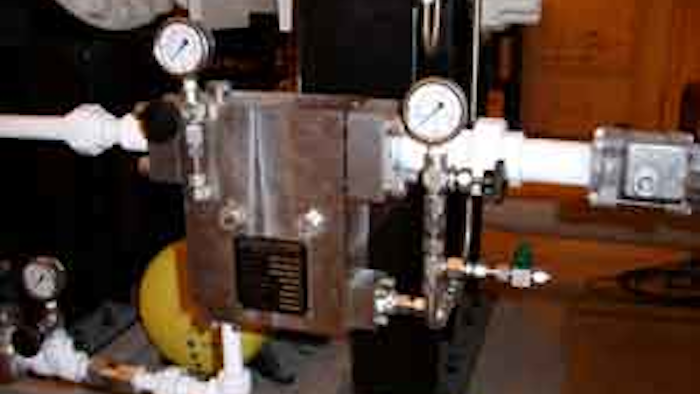 Dresser-Rand Group introduces a new compressor technology employing supersonic ejectors. By reclaiming gases ordinarily vented into the atmosphere, the ejectors offer environmental benefits and enable facilities to operate more efficiently. Additional features include:
Availability of the ejectors as new equipment options and product upgrades for centrifugal compressors that compress hydrocarbon gases.
The capability for the ejectors to also work with any low-pressure, low-flow-rate vent streams and high-pressure stream applications.
The ability of the tandem or 2-stage ejector system to capture gas leakage from a dry-gas seal at low pressure and recompress it to a pressure equivalent to the fuel gas pressure, reclaiming these gases by injecting them into gas turbine fuel systems and reducing hydrocarbon emissions to the atmosphere.
A recovery and recycling process that captures greenhouse gas emissions during normal operation and recovers natural gas vented from the primary gas seal.
No moving parts, seals, shafts or packing on the ejectors for low-maintenance compared to mechanical compressors and vacuum pumps.