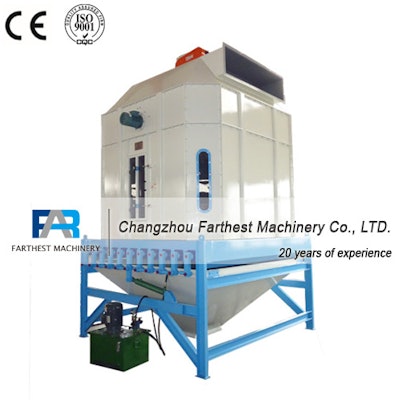 Features
1.The unique cooling principle makes the material contact with cool air sufficiently to obtain optimum cooling efficiency.
2.The cubic capacity is 1.3 times of the same type of counterflow cooler, It is specially suitable for expanded material.
3.A rotary uniforming system is mounted on the upper part which keeps the material at the same level in the machine so that the material is evenly cooled.
4.The swing link discharge system is used to minimize the powderizing of pellet. If it is completed with expander, it will display more superiority.
5.Less moving parts with compact structure, low noise and trouble free.
6.The cooled temperature is not 5℃ higher than room temperature, which is far better than the national standard.