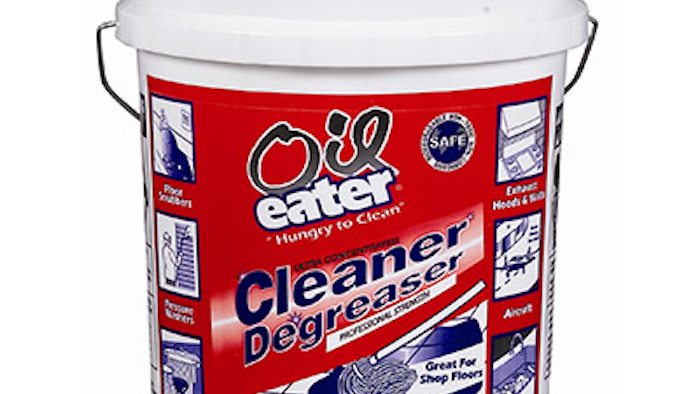 The new Oil Eater Original cleaner/degreaser from Kafko International is an all-purpose cleaner that safety cleans virtually any surface in a manufacturing plant where grease, oil and grime can accumulate. The company says its anti-corrosion chemistry guards against damaging surfaces, and it is formulated to eliminate the need for multiple cleaners. Other features include:
An eco-friendly formula that is water-based, non-flammable and biodegradable.

No acids, abrasives or petroleum solvents.

A formula that rises off easily and leaves no residue, and one that will not harm a user's skin.

The availability to purchase in 32-ounce spray bottles and 1-gallon bottles; 5-, 30- and 55-gallon containers; and a 275-gallon tote.
To learn more, visit www.oileater.com.