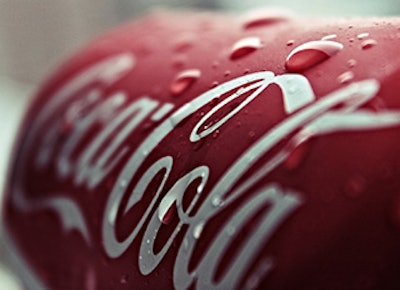 The Coca-Cola Co. plans to begin selling a carbonated version of its enhanced water brand in select markets this month.

The bubbly variety of Smartwater will initially be sold in one-liter bottles at selected retailers in New York, Los Angeles and Miami, the company announced Wednesday.

The product will expand to new markets and offer additional sizes next year.

While soda sales lagged in recent years amid changing consumer habits, sales in the comparatively small carbonated water sector jumped by 10 percent in 2014, The Wall Street Journal reports.

In addition to Coke's new sparkling water initiative, the Journal reports that soft drink rival PepsiCo plans to offer a sparkling version of its Aquafina brand next year, while Dr Pepper Snapple touts sparkling varieties under its Schweppes and Canada Dry brands.

Coke previously introduced a sparkling version of its Dasani water in 2014.

Nestlé dominates the U.S. carbonated water industry with top sellers Perrier and S. Pellegrino.