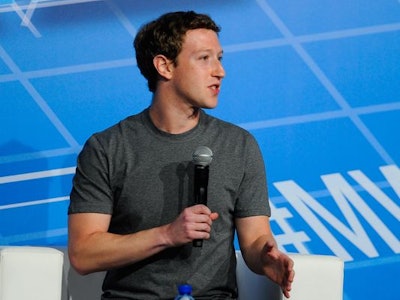 Facebook CEO Mark Zuckerberg touted the company's effort to increase Internet access in emerging markets this week amid growing criticism from some providers.

Zuckerberg, speaking at the Mobile World Congress in Barcelona, acknowledged the telecom industry's decades-long work "leading the charge to connect everyone in the world."

Telecom companies argue they built the infrastructure to host the Internet at great expense only to see Facebook, Google and others increasingly compete with their revenue streams.

Facebook's acquisition of free messaging app WhatsApp last year particularly irritated providers, who still rely on text messaging for revenue. Google also joined the messaging market with its Hangouts feature and this week announced it would enter the wireless business on a limited basis.

But Zuckerberg added that companies like Facebook ultimately help telecom companies by increasing demand for wireless data, which he called "the future of the business" instead of voice and messaging.

Zuckerberg highlighted the Internet.org initiative as particularly important. The Facebook-led project enables users in select underdeveloped markets to freely access a limited selection of apps; Zuckerberg said consumers using those apps would eventually pay for additional content from providers.

"Growing the Internet is expensive work," Zuckerberg said. "The only way to accelerate that is to help operators to grow their business."

Internet.org currently operates in six countries, but Facebook officials reportedly hope to expand to 100 in the next year.