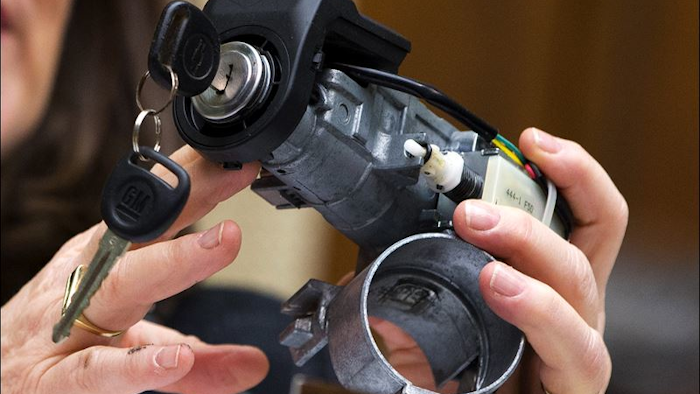 The U.S. government's list of automakers with the most recalled vehicles in 2014 was topped by General Motors and Honda. Combined, the two companies accounted for more than half of the record 64 million vehicles recalled.
GM had 78 separate recalls pushing them to the No. 1 spot in the biggest year for recalls in American history. Plagued by glitches with vehicle ignition switches, leading to at least 57 deaths, the company begin investigating itself in a company-wide safety review that generated the record number of recalls.
Problems with airbag inflators from Japan's Takata Corp. elevated Honda to the No. 2 position on the list with 18 recalls. The airbags have been shown to inflate with too much force and spew shrapnel into occupants of the vehicle. So far, the problem has been blamed for at least six deaths.
Here are the top 10 automakers for recalls for 2014:
| | | |
| --- | --- | --- |
| Company | Number of recalls | Recalled vehicles |
| General Motors Co. | 78 | 26,834,837 |
| Honda Motor Co. | 18 | 9,038,350 |
| Fiat Chrysler Automobiles U.S. | 37 | 8,807,000 |
| Toyota Motor Co. | 23 | 5,916,720 |
| Ford Motor Co. | 38 | 4,783,909 |
| Nissan Motor Co. | 17 | 1,730,287 |
| Hyundai Motor Co. | 10 | 1,583,641 |
| Volkswagen AG | 11 | 926,849 |
| BMW AG | 17 | 906,317 |
| Mazda Motor Co. | 10 | 703,288 |
Source: National Highway Traffic Safety Administration