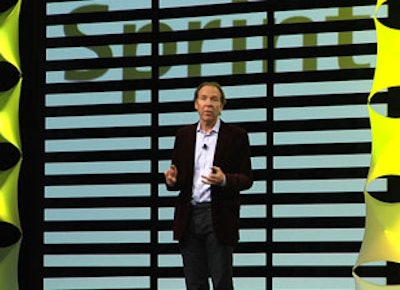 OVERLAND PARK, Kan. (AP) — Sprint Nextel, the third largest U.S. wireless carrier, is now under the control of the Japanese investment firm SoftBank.
The change occurred late Wednesday when Softbank Corp. completed a $21.6 billion investment in Sprint Nextel Corp.
The cash-and-stock deal gives SoftBank a 78 percent stake in Sprint Nextel. SoftBank had been vying against Satellite TV operator Dish Network Corp. to gain control of Sprint Nextel, which is based in Overland Park, Kan.
Dish abandoned its $25.5 billion bid to buy Sprint Nextel in its entirety last month. Sprint Nextel had favored the SoftBank deal.
As part of the new ownership, Sprint Nextel is changing its name to Sprint Corp. Its remaining publicly traded stock will be listed on the New York Stock Exchange under the ticker symbol "S."
---
More from MBTMag.com
Meat Groups Sue USDA Over Meat Labeling Rule
U.S. Lawmakers Holding Hearing On Smithfield Deal
Canada Derailment Puts Tank Car In Spotlight
Explore more news here.