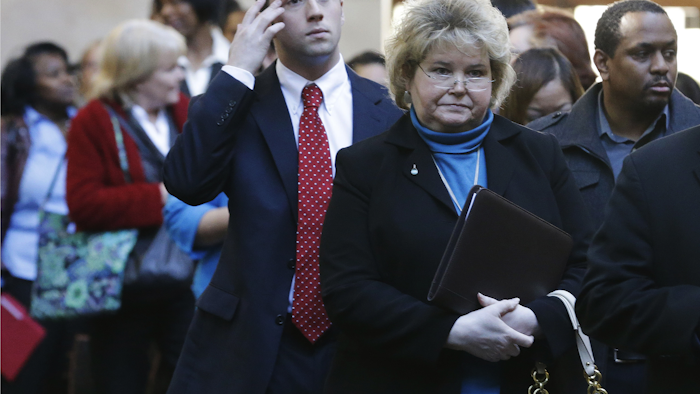 WASHINGTON (AP) — U.S. hiring improved in February from the previous two months despite a blast of wintry weather, likely renewing hopes that growth will accelerate this year.
The Labor Department says employers added 175,000 jobs last month, up from just 129,000 in January, which was revised up from 113,000.
The unemployment rate rose to 6.7 percent from a five-year low 6.6 percent. More Americans started looking for work but didn't find jobs. That's still an encouraging sign because more job hunters suggest that people were more optimistic about their prospects.
The figures were a welcome surprise after recent economic reports showed that harsh weather closed factories, lowered auto sales, and caused existing-home sales to plummet.
---
More from MBTMag.com
Judge Won't Ban Samsung From Selling Smartphones
Dempsey Says NSA Leaks Will Cost Billions
Senators Say Gov't Too Slow To Write Safety Rules
Explore more news
here
.