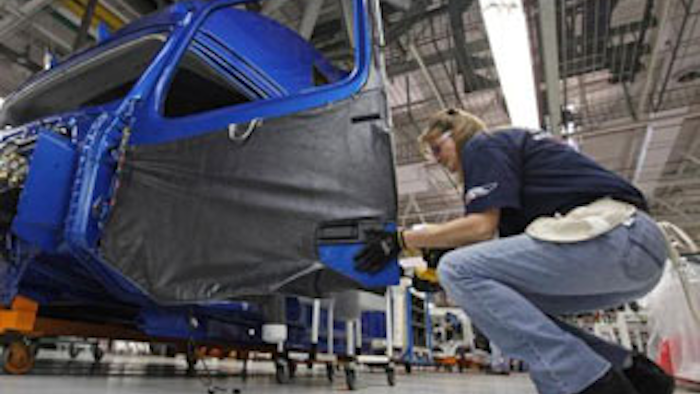 WASHINGTON (AP) -- A Federal Reserve survey says the U.S. economy grew in most parts of the country from late May through early July, bolstered by the housing recovery, consumers and more factory output.
Eleven of the Fed's 12 banking districts reported "modest to moderate" growth. The Dallas district reported strong growth for the second straight survey.
Housing construction and home prices improved, while consumer spending increased in most districts, fueled by rising car and truck sales. The housing recovery is also driving more production of lumber, materials and construction equipment.
The report says hiring held steady or increased in most districts. But employers in some districts were reluctant to hire permanent or full-time workers.
The survey is based on anecdotal reports from businesses.
---
More from MBTMag.com
Major Economies Still Struggling To Create Jobs
China Launches Crackdown On Drug Industry
Ford To Recalibrate Hybrids, Improve Fuel Economy
Explore more news here.