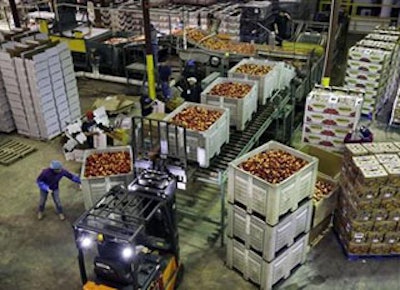 WASHINGTON (AP) -- A big decline in food costs helped hold down wholesale prices in September, contributing to a 0.1 percent decline, the first drop since April.
The Labor Department says the slight dip followed a 0.3 percent rise in prices in August. Wholesale food prices fell 1 percent, led by a plunge in vegetable prices.
The lower food costs helped offset a 0.5 percent rise in energy prices. That increase reflected higher prices for home heating oil, diesel fuel and natural gas. Gasoline prices, which had shot up 2.6 percent in August, dipped 0.1 percent in September.
Excluding volatile food and energy, so-called core prices rose a slight 0.1 percent in September and have risen a modest 1.2 percent over the past 12 months.
---
More from MBTMag.com
Audi, GMC, Volvo Crack Reliability Survey Top 10
Winning Packard Plant Bidder To Make Modular Homes
Samsung To Expand Devices That Work With Gear
Explore more news
here
.