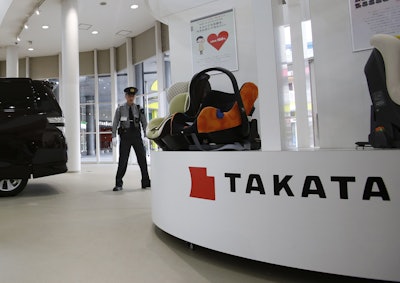 DETROIT (AP) — Under pressure from U.S. safety regulators, automakers are expanding recalls or adding them to fix potentially faulty passenger air bags in high-humidity states.
Documents posted Tuesday by the government say Subaru is expanding a previous recall of five models. Mitsubishi is recalling one model, the 2004 and 2005 Lancer small car.
Both companies have cars equipped with air bags made by Takata Corp. They can inflate with too much force and spew metal shrapnel into the passenger compartment.
Previous recalls were limited to Florida, Hawaii, Puerto Rico and several other territories. The new Subaru and Mitsubishi recalls now cover those areas as well as Southern Georgia and coastal areas of Alabama, Mississippi, Louisiana, Texas and South Carolina.
The government is pushing for a national recall of Takata driver's air bags.
---
More from MBTMag.com
Death Toll From GM Ignition Switches Rises To 36
U.S. Appeals WTO Ruling Against National Meat Labels
Amazon's New Robot Army Is Ready To Ship
Explore more news
here
.