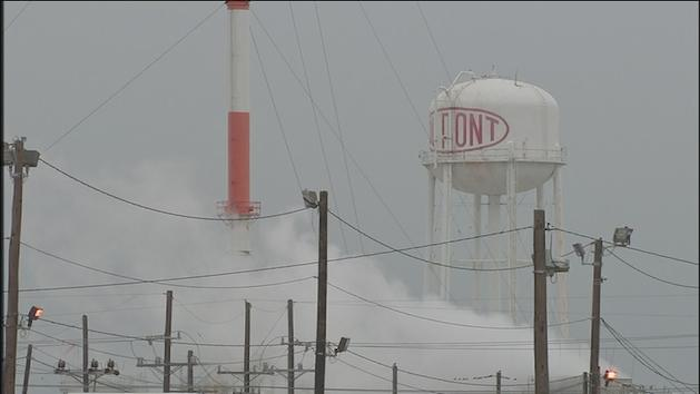 A recent report suggests that chemical plant safety has not improved in the year since a gas leak killed four workers at a DuPont plant near Houston.
The analysis by the Washington-based Center for Effective Government said incidents at U.S. chemical plants still occur at a rate of about one in every two days since a deadly explosion in West, Texas in 2013.
Following that explosion, which killed 15 and leveled neighboring buildings, a White House executive order called for safety overhauls at the nation's chemical plants.
CEG, however, noted that the Environmental Protection Agency was behind schedule in proposing a chemical safety rule and said that a final rule likely would not be completed by the time President Obama leaves office.
The group also said that current financial penalties are an insufficient deterrent for large chemicals companies, which took in at least $20 billion in profits but paid just $25 million in penalties for hundreds of safety violations.
DuPont was hit with $273,000 in fines earlier this year for violations stemming from the leak of toxic methyl mercaptan at the La Porte plant in November of 2014. The Occupational Safety and Health Administration also placed the chemical giant in its Severe Violator Enforcement Program.
The Center for Effective Government called for increased financial and criminal penalties and heightened transparency requirements.
In addition, the group said that chemical companies should be required to use safer materials and that routine inspections of their facilities should increase.
"Chemical plant workers and all Americans living near potentially dangerous facilities deserve better," wrote CEG policy analyst Brian Gumm.
A report released this spring said that the vast majority of U.S. chemical plants had not conformed to new Department of Homeland Security standards and remained vulnerable to terrorist attacks.