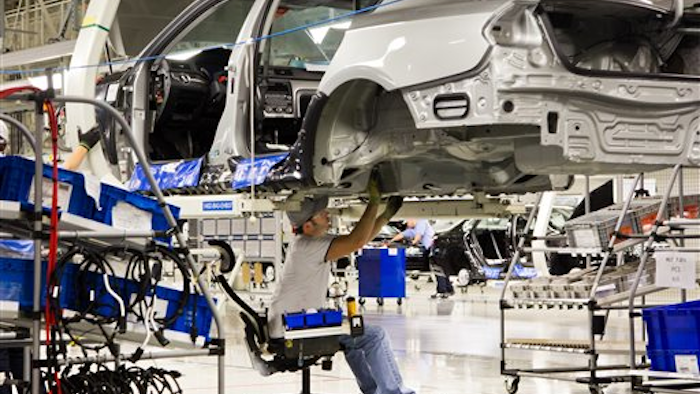 Some Republican lawmakers from a southeastern Tennessee county that's home to a Volkswagen plant are raising questions about a $300 million incentive package for the German automaker because of the United Auto Workers union's role at the facility.
Republican Gov. Bill Haslam last summer struck the incentives deal with Volkswagen to add the production of a new SUV at the Chattanooga plant and add about 2,000 jobs.
But Republican members of the Hamilton County delegation like Rep. Mike Carter and Sens. Todd Gardenhire and Bo Watson told the Chattanooga Times Free Press that a subsequent labor policy that provided for a formal role for the UAW at the plant is giving them pause.
The incentives require legislative approval, but Carter says he approaches that decision with a "jaundiced view."